This is an archived article and the information in the article may be outdated. Please look at the time stamp on the story to see when it was last updated.
SOMERSET, Calif. (KTXL) — El Dorado County officials say a man who called 911 to report a marijuana theft was booked into jail Thursday for manslaughter. That call led to the death of Deputy Brian Ishmael, a four-year veteran with the El Dorado County Sheriff's Office. Sheriff John D'Agostini told reporters Thursday afternoon 47-year-old Christopher Ross called deputies to report that the people inside his marijuana grow behind his Somerset home on Sand Ridge Road were stealing. In reality, Ross actually had some type of business arrangement with the two men in his garden. D'Agostini said Ross did not tell the 911 dispatcher about his relationship with the two men. "Had (Ross) been truthful with our deputies and the 911 dispatcher, this tragic event would not have occurred," the sheriff said.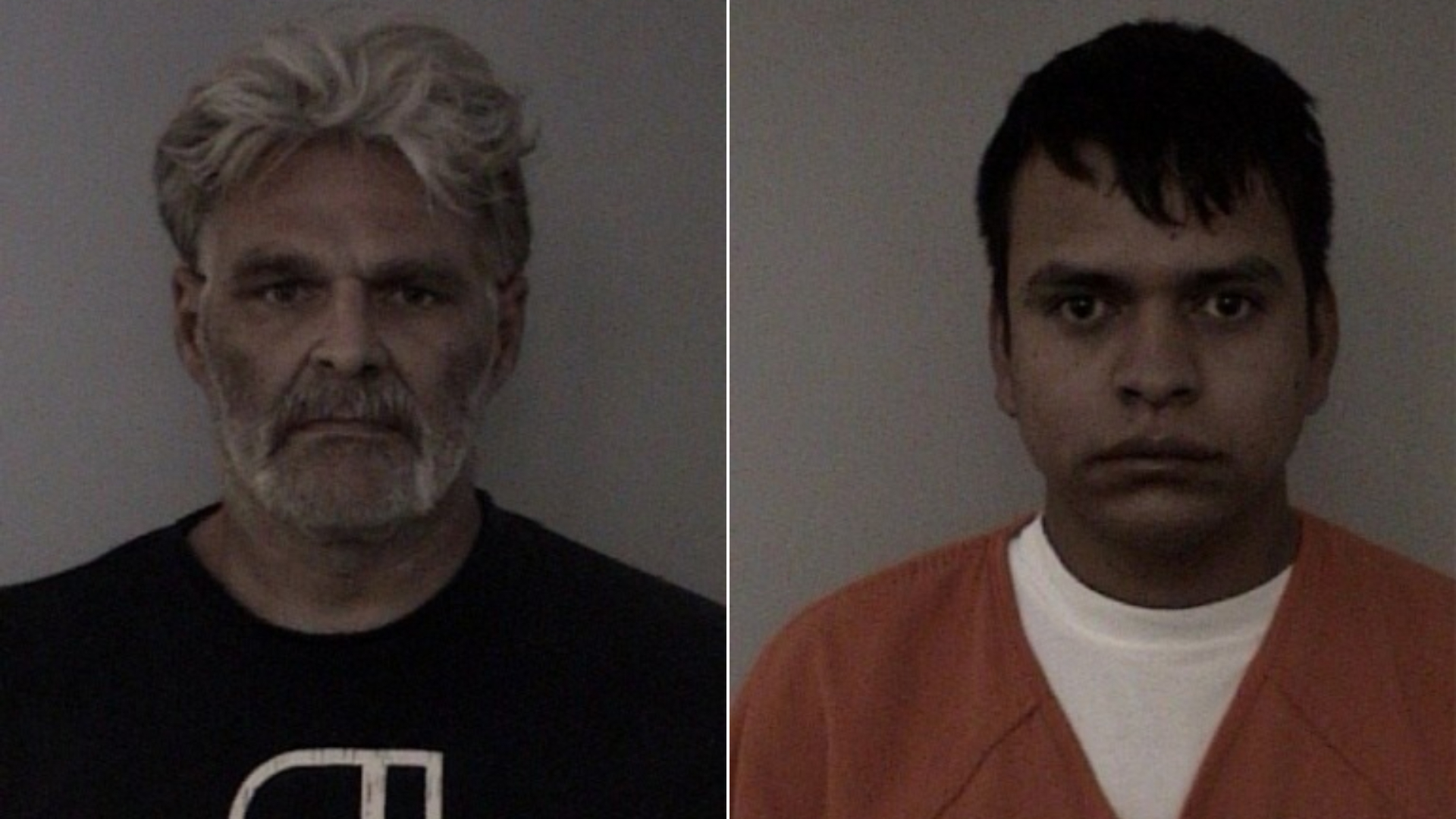 The sheriff said Deputy Ishmael and an off-duty San Joaquin County deputy were the first to arrive. "Deputy Ishmael and his ride-along went to the rear of residence near the large marijuana garden consisting of approximately 75 marijuana plants," D'Agostini said. "They announced their presence and asked whoever was in the garden to show themselves and at that time, they were immediately met with gunfire." The sheriff said Deputy Ishmael and the off-duty deputy both returned fire but both were struck by bullets. "Deputy Ishmael was struck two times, once in the upper chest above his bulletproof vest and the other in the foot," he explained. The sheriff said the other deputy, who has not been identified, was struck in the upper thigh. D'Agostini said deputies were able to arrest two Mexican nationals, Juan Vazquez and 22-year-old Romiro Morales, at the scene. FOX40 reached out to U.S. Immigration and Customs Enforcement about the suspects' immigration statuses Thursday. An ICE spokesperson responded saying:
At this time, we do not have any information on these individuals. However, we do expect to learn more about them in the coming days. This is another example of how sanctuary city laws, like SB54, bars our agency from getting into local jails to even conduct interviews.
Vazquez underwent surgery for a gunshot wound but is expected to be released from the hospital and booked into jail on charges of murder and assault with a deadly weapon. "Conversations are being held with the U.S. Attorney's Office regarding the possibility of federal adoption of the case," D'Agostini said Through the investigation, the department has continued to grieve. "It's difficult," said El Dorado County Sheriff's Sgt. Anthony Principe. "Everybody is going through emotions right now. We all were touched by Brian in one way or another." "So, it's tough," Sheriff D'Agostini said. "But we're going to get through it and we're going to come out the other end stronger."
Christopher Ross speaks from jail
"I called the sheriff's department for help. I needed help," Ross said. "I was being robbed, you know what I mean?" From behind bars Thursday at the Sacramento County Main Jail, Ross maintained that the 911 call he allegedly made Wednesday morning was a legitimate cry for help. "I don't even know what to tell you. It was a crazy, crazy situation," Ross said. "Oh sure, I have regret." The 47-year-old Somerset resident was jailed for manslaughter and accused of lying about his relationship with Vazquez and Morales, who were in the large marijuana garden he had leased out behind his house. Investigators believe he was trying to get them arrested under false pretenses so he could keep all the profits from the plants. Ross said he feels deputies think he wanted the men killed. "That I would use the sheriff's department to kill people? Of course not. It's absurd," Ross told FOX40. The divorced father and Fresno-native said that on and off he has lived in the Sand Ridge Road home that morphed into a crime scene Wednesday since about 1994. He claimed it was the second time in three years he has leased out his permitted pot grow to someone else. Ross said this year he made connections with someone who paid him $10,000 up front with another $3,000 due around harvest time. He was having trouble collecting that last payment after negotiating with middlemen and never getting the direct name or contact information for the person in charge. As he pressed for payment, Ross claimed he saw strange activity in the garden over several nights with plants disappearing. "There was a bunch of lights moving around at nighttime, stomping around, brush being stomped down," he said. When he saw it happening again, he said he called for help. "I'd say I'm extremely sorry for what happened in that situation," Ross said.