This is an archived article and the information in the article may be outdated. Please look at the time stamp on the story to see when it was last updated.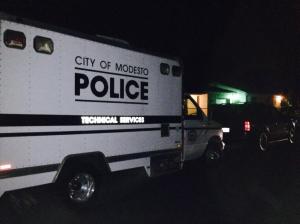 MODESTO—
A man and woman have been found dead in a north Modesto home, police say.
The home where the bodies were found is near Monticello and Hawthorne Avenues.
Police note that the investigation into the incident is in the preliminary stages.
More information to come. Stick with FOX40 for updates.