This is an archived article and the information in the article may be outdated. Please look at the time stamp on the story to see when it was last updated.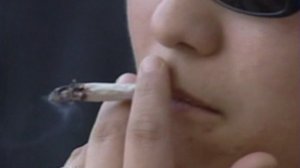 SACRAMENTO-
Marijuana use is up while alcohol and cigarette use is down for high school students across the country, according to a new study.
The National Institute on Drug Abuse (NIDA) released the findings to this year's Monitoring the Future Study, which polled 8th, 10th, and 12th graders.
"We're seeing a significant reduction in alcohol, in nicotine, cocaine, and heroine," said NIDA Director, Dr. Nora Volkow, "We're seeing an increase in marijuana use that relates not only to occasional use but the daily pattern of use."
The study found 36.4 percent of high school seniors used marijuana or about eleven students in a class of 30.
Even more alarming, the perceived risk of using marijuana is down to 20.6 percent.
For comparison, in 2008 32.4 percent of seniors used marijuana and 25.8 percent thought it was risky.
The new results may be because more states are allowing the use of medical or recreational marijuana, but Volkow said the risks are real, "There's a significant decline in IQ, actually 8 points which is quite significant."
California does a similar study each year and for seniors in Sacramento City Schools about 12 out of 30 students use marijuana, but 75 percent saw frequent use as risky.
The NIDA study also showed an increase in the use of the stimulant drug Adderall; bath salts were included for the first time in the study. While usage was below 2 percent Volkow cautioned, "This is a new drug so we need to keep ourselves alert."
The most promising part of the NIDA study had to do with using cigarettes, which is at an all-time low. "We've seen these declines going over the past 15 years, showing prevention efforts do work," said Volkow.
For more information about the study go to www.drugabuse.gov