This is an archived article and the information in the article may be outdated. Please look at the time stamp on the story to see when it was last updated.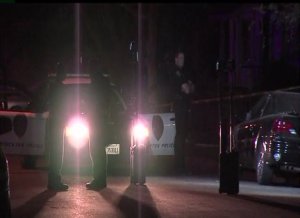 STOCKTON –
A woman was robbed at gunpoint near South Manthey Rd. and Carolyn Weston Blvd. shortly before 2 a.m. on Saturday morning.
According to Stockton Police, the 41-year-old woman was loading packages into her car when two black men in their 20s approached her from behind – one wearing a white mask.
One of the men pointed a rifle at her and demanded her purse. The other took the purse and ran. Both men got away in an older model grey BMW.