This is an archived article and the information in the article may be outdated. Please look at the time stamp on the story to see when it was last updated.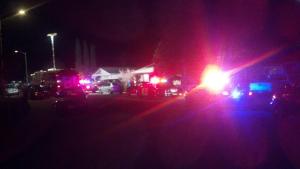 GALT—
Authorities have declared a mass-casualty incident after a reported shooting in Galt.
A total of seven people had to be treated for non-life threatening wounds after a drive-by shooting along Dover Court, police say.
The victims were all standing in a front yard when a car passing by opened fire.
Detectives and people at the scene believe that the shooting may be gang related.
Five medic units, along with four engines, showed up at the scene, according to Cosumnes Fire.
One victim has already been released from the hospital, police say.
Anyone with information about this crime is asked to call the Galt Police Department immediately at (209) 366-7000.
Cecilio Padilla contributed to this report.