This is an archived article and the information in the article may be outdated. Please look at the time stamp on the story to see when it was last updated.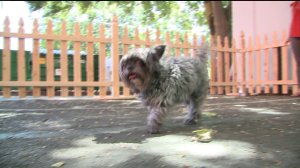 MIDTOWN –
As the saying goes: build it and they will come.
And they did. No hound dogs were spotted, but tiny—some toy sized—showed up at this one of a kind dog park in Sacramento.
That's because no dogs over 30 pounds were allowed.
The goal is to bring dog owners to Midtown to stimulate the economy, increasing foot traffic at the farmers market and awareness about the Front Street Shelter and all their services
They're hoping these dog lovers understand how important it is to keep their pooch close to their hearts, but also close to home.