This is an archived article and the information in the article may be outdated. Please look at the time stamp on the story to see when it was last updated.
IONE-
Locked and secured, the only people coming in and out of the Cal Fire Academy in Ione Thursday were those who had the new pass code. Former employees, like Orville Fleming, do not have the code.
Cal Fire confirmed Thursday that 55-year-old Orville Fleming has been fired. But, not for allegedly stabbing his 26-year-old girlfriend to death last week. Instead, for not showing up to work.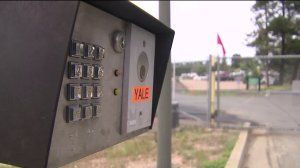 The agency's policy is to consider anyone that misses five consecutive days without checking in to be AWOL, and fire them.
Fleming was earning $130,000 a year as a battalion chief, according to the State Controller's Office.
Amidst a state wide manhunt, investigators are preparing for a search that may not be as black and white as they are used to.
Fleming, who is believed to be armed with two firearms, is also believed to have a single key with him that grants him access to over 400 state facilities, including private roads and trails, any of which he could be hiding out at.