This is an archived article and the information in the article may be outdated. Please look at the time stamp on the story to see when it was last updated.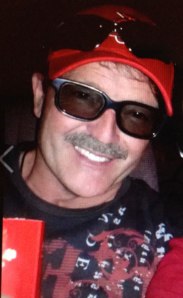 SACRAMENTO COUNTY-
A Cal Fire Battalion Chief missing nearly a week after the gruesome death of his girlfriend has been fired.
The agency says Orville Fleming has been "separated from state service" on a technicality. He has not shown up for work for five consecutive days, and is considered abandoning his job.
There is a manhunt to find Fleming. His girlfriend, Sarah Douglas, was found brutally killed in their home last week.
WATCH: Douglas' Sister Recalls Last Phone Call, Heard Brutal Attack 
Sacramento County Sheriff's investigators have released details about Fleming in hopes of tracking him down. Including his contact with escorts who may be helping his escape, his previous changes in appearance, and how he frequents the Yosemite Valley and Santa Cruz Mountains.
UPDATE: Cal Fire Suspect Known to Change Appearance, Carry Guns and Cal Fire Gate Keys
DETAILS: Investigators Reveal Suspect's Past with Escorts, Sex Tape at Cal Fire Station
WATCH: Friends and Family Gather to Remember Sarah Douglas, Cal Fire Battalion Chief Still Missing
READ: Cal Fire Battalion Chief Suspected in Homicide, Victim's Family Describe his Demeanor