This is an archived article and the information in the article may be outdated. Please look at the time stamp on the story to see when it was last updated.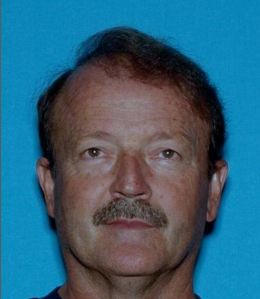 A former Cal Fire Battalion Chief, on the run for more than two weeks after the death of his girlfriend, has been taken into custody. Officials confirm to FOX40 that Orville Fleming is currently being interrogated.
Sarah Douglas was found dead on May 1 in the couple's home. Officers say the attack was violent that killed her.
Fleming has not been seen since.
He was found Friday morning after someone called officials, after seeing him in the same area of Elk Grove where his Cal Fire truck was abandoned the day of the stabbing.
Fleming was fired from Cal Fire last week after he did not show up for work for several days.
Deputies released information that Fleming was armed, and had Cal Fire access to various locations around the state.
Douglas' sister, Stephanie, was on the phone with her when Fleming allegedly confronted Sarah and started fighting with her. She talked to FOX40 about what her sister's last words were.
Investigators say Sarah Douglas was found stabbed several times.
During the investigation, details about how Fleming and Douglas met came to light, as did allegations that Fleming met with other escorts.
Family told FOX40 that Douglas met Fleming on a website for escorts. There were also allegations of a sex tape involving Cal Fire firefighters.
Daniel Berlant, spokesperson for Cal Fire, released a statement after Fleming's arrest: "We are pleased that this search is over and the Sheriff's Office has apprehended Mr. Fleming. We will continue to support the Sheriff and the District Attorney in any way we can as the judicial process continues."
Investigators Detail Murder Suspect's Past with Escorts, Sex Tape
Court Documents Detail Brutal Killing of Cal Fire Battalion Chief's Girlfriend
New Information, Pictures, Released in Search for Missing Cal Fire Murder Suspect
Sex Workers Fearful After High-Profile Cal Fire Murder Case