This is an archived article and the information in the article may be outdated. Please look at the time stamp on the story to see when it was last updated.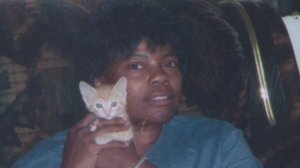 SACRAMENTO-
Claude Calloway got the scare of his life Wednesday when he came home to find is sister missing. Her sister has advanced Alzheimer's, and had wandered off.
"It's scary to me because I know what's out there," Calloway said.
Police, family and friends searched parks, hotels and canals for hours but found no trace of 68-year-old Christine Hunt, so police used their emergency notification system.
A phone call went out to all homes in the area of Florin Road and I-5. The call gave the Hunt's description and what people should do if they find her.
During that time, Bill Hall was shopping at Home Depot.
"I saw this lady that looked kind of lost at first. I thought maybe she was looking for her car but she wasn't looking at cars. I just went ahead and loaded my truck and came home," Hall said.
When Hall got home, he played his messages and knew he had seen the missing woman.
"The description they had given was perfect it fit her right to a T, and they found her, it felt great. It made my day," said Hall.
Thirty minutes after implementing reverse 911, police found Hunt and she was on her way back home to family anxiously awaiting the good news.
"It just means I can get my sister back sooner because there is everybody out there looking for her and that's really great," said Calloway.
Many people don't have land lines, only use cell phones. You can register your cell phone at SacPD.org.