This is an archived article and the information in the article may be outdated. Please look at the time stamp on the story to see when it was last updated.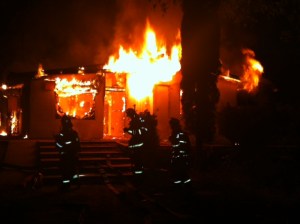 MODESTO-
A house caught fire in Modesto around 5:30 a.m. Wednesday morning, according to the Modesto Regional Fire Authority.
The fire occurred at 1335 Hillside Drive, near the Modesto City-County Airport.
The firefighters arrived quickly to find a house already wrapped in flames. Crews stopped the fire from spreading to other homes and after they got the fire under control, they confirmed that there were no victims inside the home.
Nobody was injured by the fire, and the cause is still under investigation. The fire caused an estimated $75,000 in damages.
Greg Cotta filed this report.