This is an archived article and the information in the article may be outdated. Please look at the time stamp on the story to see when it was last updated.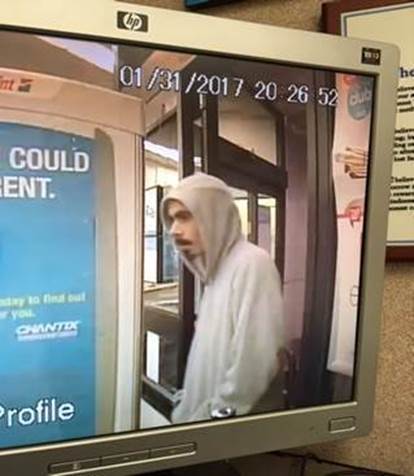 MODESTO — Modesto police are asking for the public's help identifying a suspect accused of robbing a Walgreens pharmacy.
On Jan. 31, a young man entered the Walgreens on Oakdale Road and robbed the pharmacy.
If you recognize the suspect in this photo you are asked to call Crime Stoppers at (209) 521-4636.