This is an archived article and the information in the article may be outdated. Please look at the time stamp on the story to see when it was last updated.
MODESTO — The Modesto Police Department is asking for the public's help in finding an at-risk 13-year-old girl who they say ran away Thursday.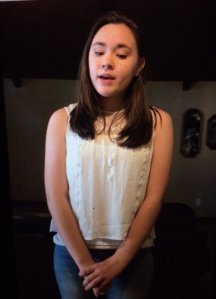 Avery Zagar's parents last saw her near Big Valley Christian School on Tully Road around 10:30 p.m.
Police describe her as being 5-feet-3-inches tall and 135 pounds with brown hair and brown eyes. They do not know what clothing she was wearing at the time of her disappearance.
According to a post from the police department on October 1, 2016, Zagar went missing for less than a day after she was last seen around 12:30 a.m.
If you have any information regarding Zagar's whereabouts call the Modesto Police Department at (209) 552-2470.