This is an archived article and the information in the article may be outdated. Please look at the time stamp on the story to see when it was last updated.
MODESTO — Modesto detectives say they have found a child who was abducted by her mother and grandmother Saturday without permission from the girl's legal guardians.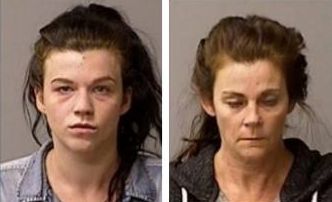 The Modesto Police Department reports 4-year-old Aniyah Lewis lives with her paternal grandparents and was taken during a child custody visit around 3 p.m.
Detectives asked the public to look out for Lewis' mother, Aspen Vanloon, and grandmother, Dawn Patteson, as well as a gray Jeep Liberty.
By Sunday afternoon, the police department says Lewis had been found in Oakdale and was safe.
Vanloon and Patteson were taking into custody.