This is an archived article and the information in the article may be outdated. Please look at the time stamp on the story to see when it was last updated.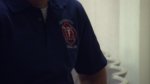 MODESTO-
Weeks of uncertainty about the fate of Modesto's fire chief was put to rest Wednesday.
The Modesto Regional Fire Authority board voted unanimously to keep Chief Randall Bradley since he was hired six months ago.
Wednesday's meeting was Bradley's third performance evaluation since the beginning of the year.
Dozens of former and current Modesto firefighters attended the meeting to support Bradley.
They say Bradley, who comes from a Bay Area agency, has been successful at bringing agencies within the Modesto Fire Department together without catering to one group.
They also say he has helped the department save money amid steep budget cuts.
"This was a little awkward with the way my performance appraisal was conducted. They made a commitment to me that they want me to be their fire chief. A lot of support from the community, a lot of support from the labor group and my management team. It is nice to know that I have that support and everyone wants to go in the right direction and do the right thing," Chief Bradley said.
"What you do not need is anybody featherbedding his career because he could walk out at anytime, but he is dedicated to the people he serves," retired Modesto firefighter Mark Stone said.
The Board says the department will face another budget cut of $500,000 dollars.
They scheduled to meet with Bradley in March to discuss those cuts.