This is an archived article and the information in the article may be outdated. Please look at the time stamp on the story to see when it was last updated.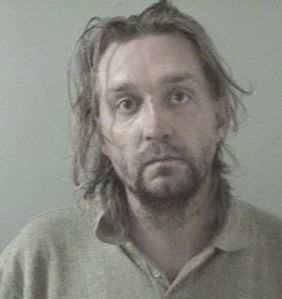 PLACERVILLE-
Police in Placerville say a man tried to take a woman's 15-month-old child Tuesday morning.
Investigators say 42-year-old Jason Wayrynen followed the woman into her Schnell School Road apartment uninvited and grabbed the 15-month-old and held the child to the ground. The child's mother fought back, according to police.
The woman was able to lock herself and her baby into a room with her other children and an adult were hiding and call 911. She was able to keep the man out until police arrived.
When officers showed up, Wayrynen was still inside and was arrested immediately.
Wayrynen was booked into the El Dorado County Jail on kidnapping and burglary charges.
Placerville Police said Tuesday that they've contacted Calaveras County investigators about Wayrynen. There are no confirmed ties between Wayrynen and the killing of 8-year-old Leila Fowler in Valley Springs, but investigators took his DNA as a precaution because of the similarities between the two cases.