WOODLAND, Calif. (KTXL) -- The Salvation Army center in Woodland was still reeling Friday from a holiday break-in that cost them more than $2,000 of their red kettle collections.
The loss was discovered the day after Christmas when a staff member got to work. Someone broke in through the front door of the modest storefront on Main Street and inside, the office door had been smashed in.
"Ransacked the office. The cash was locked up and this is where they busted in and took the cash," said Salvation Army employee Stephanie Lopez-Vassar.
In all, the thief or thieves took $2,413, which was two days' worth of donations collected during the Woodland center's Red Kettle Campaign.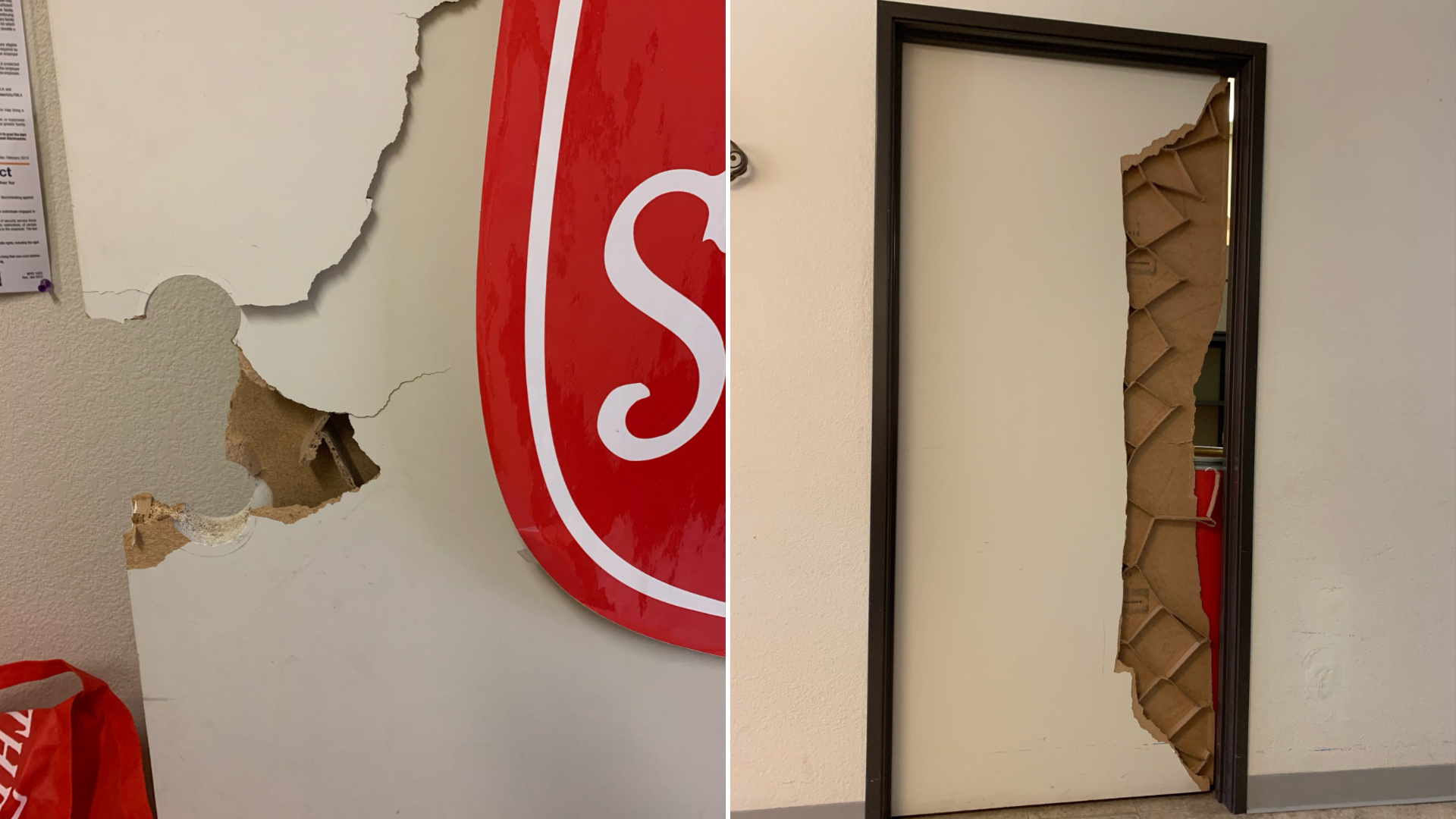 The Salvation Army said the damage done to the doors totals nearly $1,000.
The Woodland Salvation Army center has a safe for valuables but it was broken. The money was supposed to be deposited the day after Christmas.
It was a big blow for an organization that serves 12,000 clients a year who benefit from their food pantry, Christmas giveaway and summer camp for kids.
"This is a time for giving and we're not able to give as much as we normally would," Lopez-Vassar said.
There is a sign outside the center that says, "We do not accept donations at this office." But employees believe thieves may have been scoping the place.
"People are familiar with our red kettles, seeing us coming and going with the red kettles," Lopez-Vassar explained.
The staff said they do not believe it was an inside job because the crooks had to search for valuables and trashed several rooms before finding the locked-up cash.
"For them to come in and violate us like that, it's not OK, not at all. I feel very let down," said Salvation Army employee Lydia Casares.
The Salvation Army said it plans to move forward with its mission of helping the needy, albeit with fewer resources.
"Praying, just praying that we will be able to. But it's sad, it's really sad," Lopez-Vassar said.
Police have launched an investigation into the theft and vandalism.