This is an archived article and the information in the article may be outdated. Please look at the time stamp on the story to see when it was last updated.
She had a smile that would light up a room and talent that extended beyond Sacramento.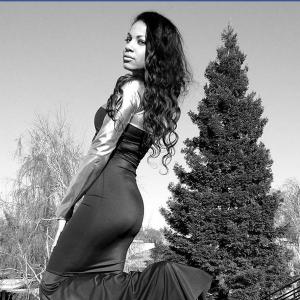 Tamisha Evette Ridge, a mother of three, became a YouTube sensation. She uploaded hundreds of videos showing do-it-yourself fashion designs.
Ridge has close to 185,000 subscribers. Her last video was uploaded on May 13th of 2014, hours later she was dead.
"When I didn't see an ambulance, I knew something happened," said Tina Martin, Tamisha's mother.
"I asked the police woman was she OK? She said 'I can't tell you.'"
Tina Martin's only daughter was murdered, a victim of domestic violence. "I knew he was abusive, but I didn't know he was crazy," said Martin.
Sacramento Police says it was at the hands of Dameshlo Green, her ex-boyfriend and the father of her 10-year-old daughter. He has a criminal past for abuse against women.
"She said 'mom he's hitting me,' and she was trying to be quiet about it," said Martin.
Tina Martin says she tried over and over again to intervene and made sure Tamisha moved from LA to Sacramento to escape Green. Tamisha even filed a restraining order, but it proved to be just a piece of paper.
It's believed Green entered her  South Sacramento home in the middle of the night on May 14th and shot Ridge at close range while she slept.
Known also as "Meesha," her mother Tina Martin says she's now raising her grandkids. They face a painful reminder she hopes others can learn from.
"Be stronger and leave," said Martin.  "Think about your kids. You have to think about your safety and the kids."
A local fashion designer, Tyniece Hall is creating designs using fabric from "Meesha". She's selling them and giving all proceeds to the children of Tamisha Ridge.
If you would like to help, you can visit her Facebook Page: https://www.facebook.com/SwaggerHouseofArtFashion