This is an archived article and the information in the article may be outdated. Please look at the time stamp on the story to see when it was last updated.
FOLSOM — Traffic along eastbound Highway 50 near Folsom came to a crawl Monday following a crash between several vehicles.
The CHP reports the multi-vehicle crash happened around 4 p.m. when a Honda Prelude was rear-ended just before Folsom Boulevard. The Honda's driver lost control of the car and another vehicle hit the driver's door.
It is believed five vehicles were involved but the CHP has not reported how the two remaining vehicles were involved.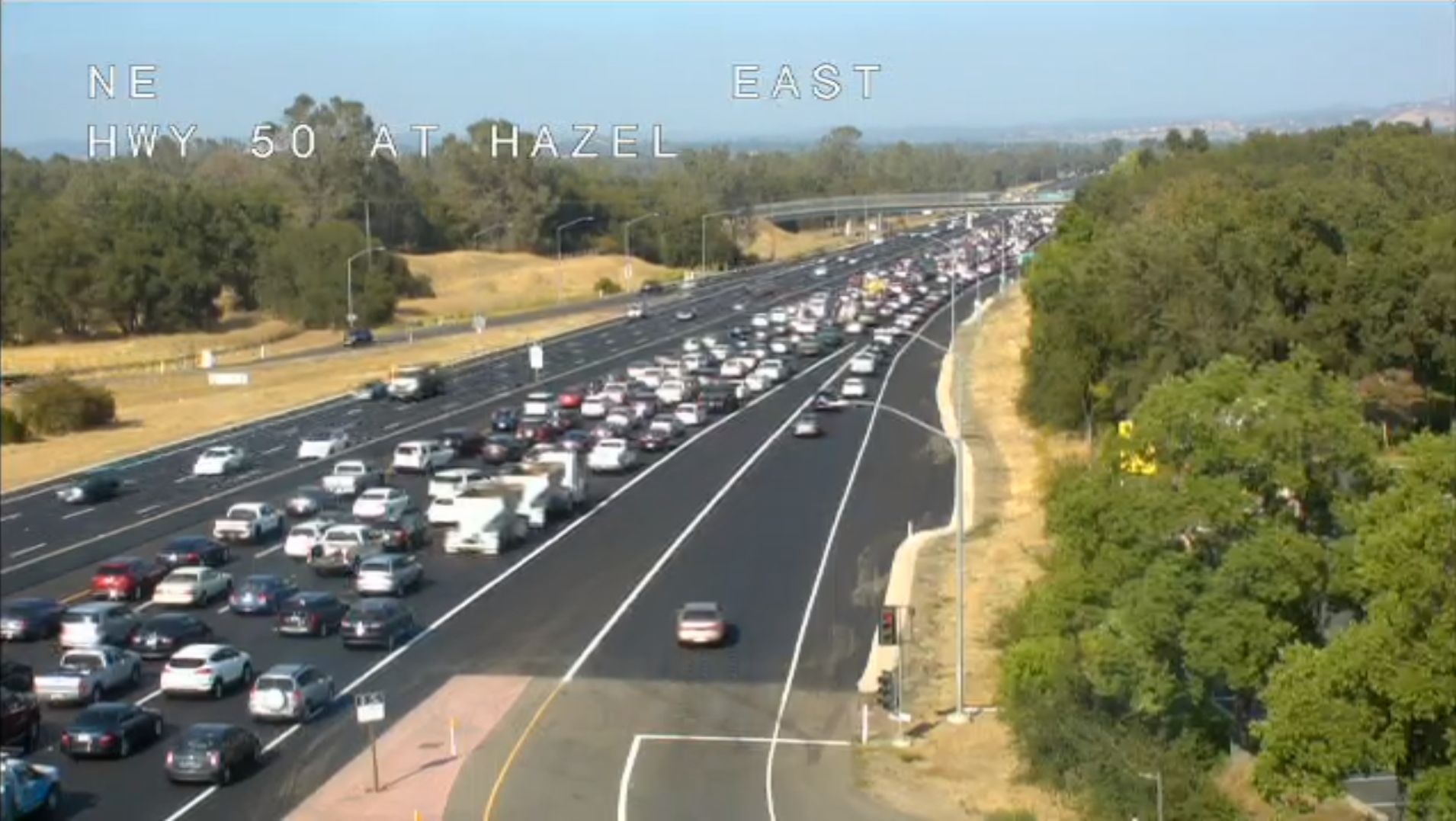 Some parties became trapped in their vehicles after the crash, according to the CHP.
All four people in the Prelude, including a 4-year-old in a child's car seat, were hospitalized with moderate injuries. Another driver was also sent to a hospital after complaining of pain.
Officers and fire crews arrived at the scene around 4:45 p.m. and the scene was cleared by around 5:15 p.m.
Around seven miles away from the crash site drivers just getting off work were stopped in the heavy traffic, which had backed up to Mather Field Road by 5 p.m.
The use of alcohol or drugs does not appear to be a factor in the crashes.
Stay with FOX40 news for more updates.