This is an archived article and the information in the article may be outdated. Please look at the time stamp on the story to see when it was last updated.
ZAMORA — Two people were killed Sunday morning as a result of a head-on collision along northbound Interstate 5.
A maroon Mitsubishi was traveling south on I-5 when the driver collided with a GMC while changing lanes.
The Mitsubishi then crashed through the center divide near County Road 96, hitting a blue Dodge in a northbound lane, according to Woodland CHP. The two drivers of those cars, Kathleen McBride, 67, of Illinois and Tammy Ketcherside, 51, of Woodland, were killed in the collision.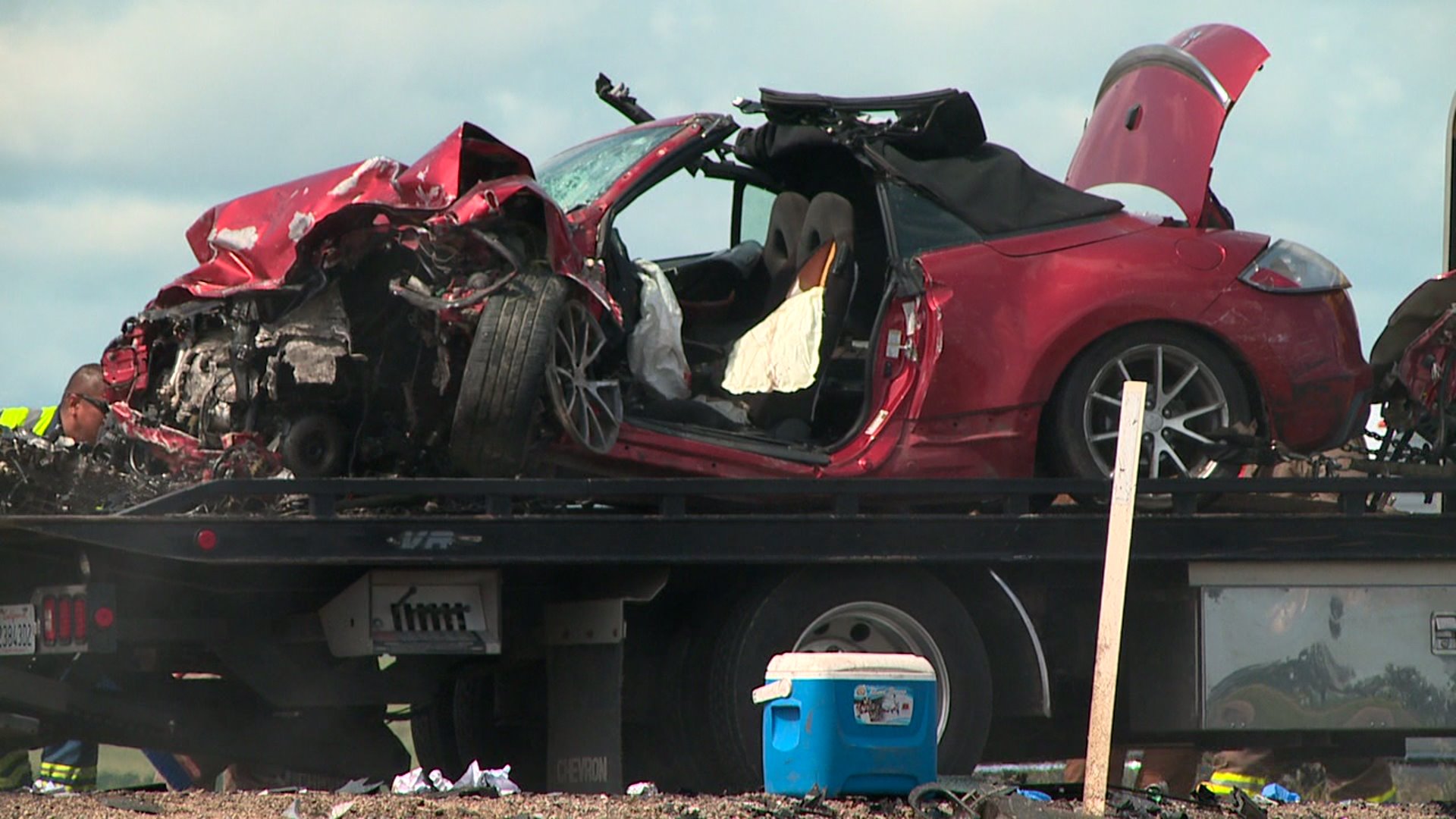 An additional driver traveling north on I-5 hit the resulting debris.
Highway commuters driving north were stopped for around two hours in Zamora, according to Caltrans. Crews have cleared the highway and traffic has picked up again.
Officials have not identified the victims or the incidents prior to the Mitsubishi driver crossing over into oncoming traffic. They are unaware if alcohol or drugs were a factor in the collisions.
Stay with FOX40 for updates as this story develops.