This is an archived article and the information in the article may be outdated. Please look at the time stamp on the story to see when it was last updated.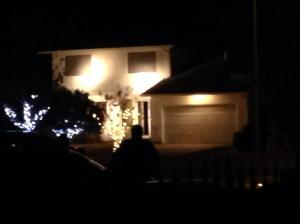 SACRAMENTO—
Authorities surrounded a home near Silverton Way and Gunnison Avenue Monday night as they searched a home connected to the person suspecting of murdering a woman in Winters, Sacramento Police said.
Investigators believed for a time that the suspect may be barricaded in the home, but have determined that he was not inside. Officers were seen entering the home with guns drawn.
Sacramento Police note that Yolo County is the lead agency in the situation.
Winters Police have identified the murder suspect as 30-year-old William Carl Gardner, said to be the ex-boyfriend of Leslie Pinkston, the woman shot and killed in Winters. Gardner is said to live in the Sacramento area.
Police note that Gardner should be considered armed and dangerous. Anyone who sees him or knows where he may be is asked to call Winters Police at (530) 795-4561.
Dennis Shanahan and Cecilio Padilla contributed to this report.