This is an archived article and the information in the article may be outdated. Please look at the time stamp on the story to see when it was last updated.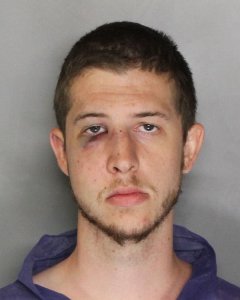 NORTH HIGHLANDS — A man was arrested over the weekend in connection with a homicide in North Highlands.
The Sacramento County Sheriff's Office says deputies responded to a call on Jackson Street near Senate Avenue to find an unresponsive man early Saturday morning.
The man, later identified as 22-year-old Austin Sweet, was pronounced dead at the scene.
Detectives say Sweet and his roommate, 21-year-old Grant Sherman, had gotten into some sort of fight. Investigators did not say how exactly Sweet died.
Sherman was booked into jail.