This is an archived article and the information in the article may be outdated. Please look at the time stamp on the story to see when it was last updated.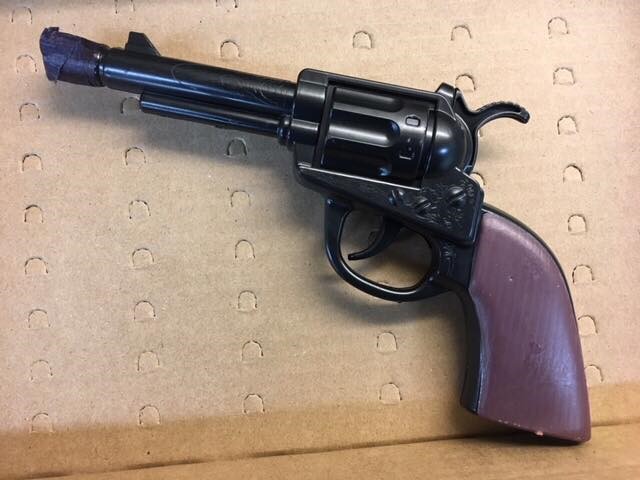 Update: The sheriff's office has identified the man killed by deputies as Nicholas Benjamin Salisbury, 36, of Auburn. The gun Salisbury was carrying was a replica firearm. A suicide note was found in his personal belongings.
PLACER COUNTY — The treatment centers on B Avenue cater to some of the most vulnerable people in Auburn.
Placer County Sheriff's deputies say they're still trying to figure out why one man planned to turn on patients there and then threatened them.
"Yes, I saw multiple police cars," witness Charles Hicks said. "I could not count them all,  but I would say a least six. Maybe more."
That was the scary scene Hicks says greeted him around 5 a.m., when he left his room at The Gathering Inn homeless shelter on B Avenue, headed to meet friends for breakfast at a nearby McDonald's.
By then, that scene in the shadow of the Auburn Justice Center, next to the Gathering Inn and in front of Harmony House, had already been there for three and a half hours.
"A man called dispatch, called 911 saying he had a handgun and was going to shoot the residents of an inpatient rehabilitation in Auburn," Placer County Sheriff's Lieutenant Andrew Scott said.
According to Scott, deputies found that armed man on B Avenue. Deputies shot at him when he refused to put his weapon down and instead raised it toward those who were trying to keep everyone in the area safe.
"When anyone calls and says they have a gun and they're in front of a location and they're going to shoot the people inside we take that very seriously. The man also said he was high on speed and marijuana," Scott said.
While one Harmony House location nearby treats addiction, the one closest to the site of the shooting treats those with varying mental health conditions.
Managers on site waved FOX40 off when we went in to try and find out more about the man killed by deputies and what may have happened before he made the call to 911.
Investigators have not yet been able to confirm if he was a patient or not.
"It's concerning when anyone dies, when anyone's shot to death," Hicks said. "What's concerning is a crazy man out walking around with a gun."
Placer County deputies do not wear body cameras and they're not yet sure if any of their in-car cameras captured any of this incident.