This is an archived article and the information in the article may be outdated. Please look at the time stamp on the story to see when it was last updated.
ROSEVILLE — A memorial service is scheduled for fallen Sacramento Police Officer Tara O'Sullivan on Thursday, June 27, 2019, at 10 a.m.
O'Sullivan was killed in the line of duty on Wednesday when a man opened fire in North Sacramento, striking O'Sullivan several times. He continued shooting, preventing officers from immediately rescuing her, according to the Sacramento Police Department.
The morning procession will consist of 50 to 75 law enforcement vehicles and will travel westbound from Herberger Family Elk Grove Funeral Chapel on 9101 Elk Grove Blvd. to Highway 99 at around 8 a.m.
The memorial service will be held at Bayside Church: Adventure Campus in Roseville. The address is:
An overflow venue will also be available on the church property for the general public. Doors open to the public at 9 a.m.
Viewing locations for members of the public will also be held at the following locations:
Destiny Christian Church in Rocklin, 6900 Destiny Dr., Rocklin, CA 95677
Joe Mims Jr. Hagginwood Community Center, 3271 Marysville Blvd., Sacramento, CA 95815
Sam & Bonnie Pannell Meadowview Community Center, 2450 Meadowview Road, Sacramento, CA 95832
Around 1:15 p.m., the procession will leave Bayside Church and travel westbound on Interstate 80 toward the Marysville Boulevard exit. It will continue southbound on Marysville Boulevard to pass by Officer O'Sullivan's police station, the William J. Kinney Police Facility.
It will head east on Arcade Boulevard then travel onto the Capital City Freeway before continuing southbound on Highway 99. Once in the Elk Grove area, the procession will continue to private events for family members and members of law enforcement.
In the afternoon, 500 law enforcement vehicles will exit Highway 99 at Elk Grove Boulevard and travel eastbound back to Herberger Funeral Home at around 1:30 p.m. It will then continue eastbound on Elk Grove Boulevard to northbound Waterman Road, then to westbound Sheldon Road and onto southbound East Stockton Boulevard.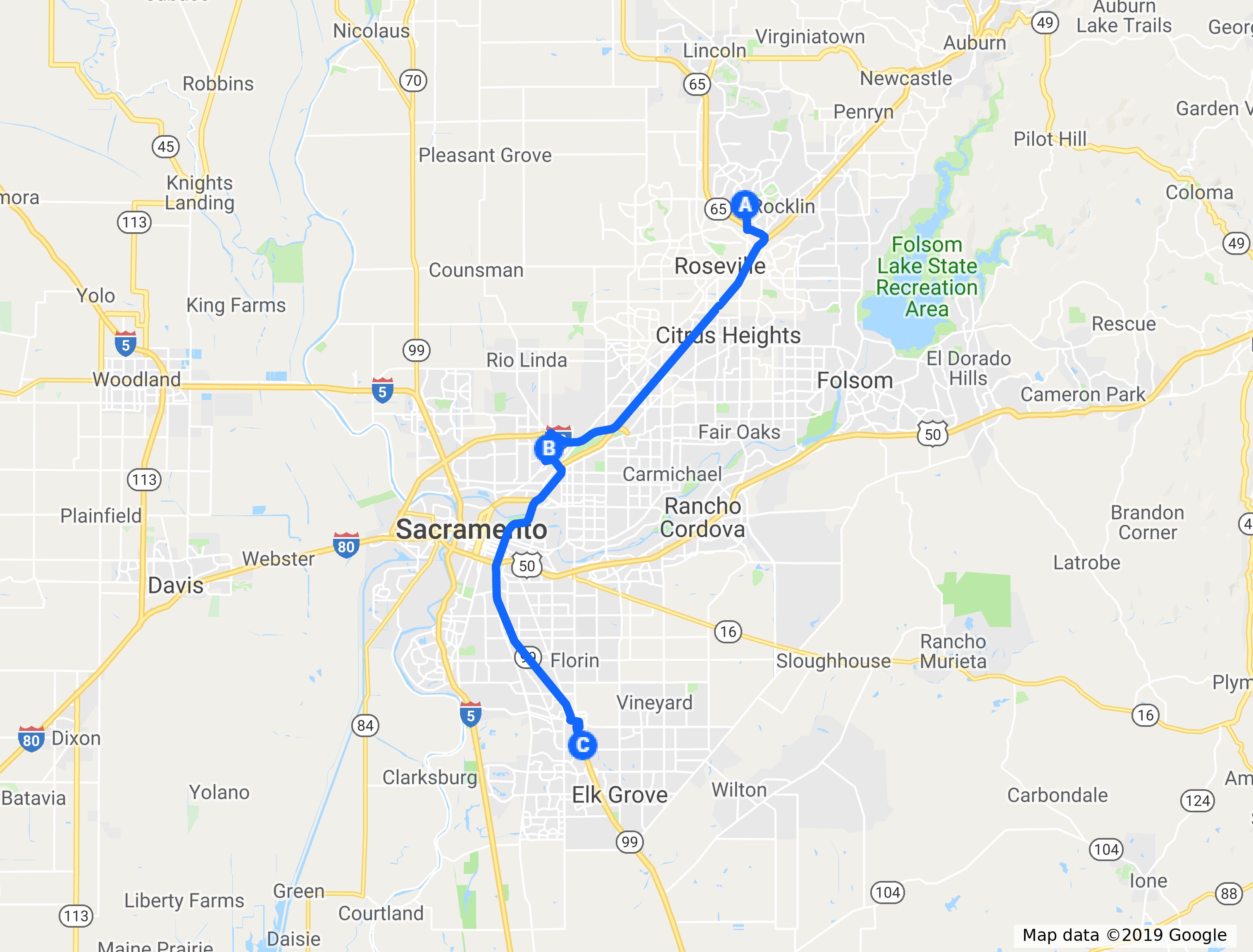 The following closures will be in effect between 7:30 a.m. and 9 a.m. then 1 p.m. to 5 p.m.:
7:30 a.m. – 9 a.m.: Elk Grove Boulevard from Kent Street to Highway 99
1 p.m. – 3 p.m.: Highway 65 southbound at Stanford Ranch; Interstate 80 westbound at Highway 65; Capital City Freeway southbound to Highway 50; Highway 99 southbound from Highway 50 to Elk Grove
1:30 p.m. – 5 p.m.: Elk Grove Boulevard from Highway 99 to Waterman Road; Waterman Road from Elk Grove Boulevard to Sheldon Road; Sheldon Road from Waterman Road to East Stockton Boulevard; East Stockton Boulevard to just south of Creekside Church on 8939 East Stockton Blvd.
Tomorrow, as we honor the life of fallen Officer Tara O'Sullivan, we wear black mourning bands across our badges w/#349. If you wish to to honor her as well,we ask that you change your profile pic to Tara's badge. Lets see how far the 💙 will reach! #togetherwehonortara #sacpd pic.twitter.com/yNWG7LM52n

— Sacramento Police (@SacPolice) June 27, 2019
Memorial service questions can be emailed to: memorialinfo@sacpd.org.
Donations to Officer O'Sullivan's family can be made at: https://www.cahpcu.org/OfficerTaraOSullivanMemorialFund
The Elk Grove End of Watch Fund is also collecting notes of support for grieving officers. Notes can be delivered to: 8400 Laguna Palms Way, Elk Grove, CA 95758.