This is an archived article and the information in the article may be outdated. Please look at the time stamp on the story to see when it was last updated.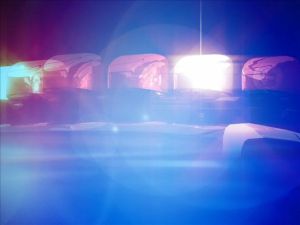 SACRAMENTO –
A Sacramento Police Officer shot a man in the leg as he tried to run away with what appeared to be a shotgun.
According to Sacramento Police, a team of Gang Enforcement Officers tried to talk to a large group of people near Arcade Blvd. and Johnston Park around 11:30 p.m. on Friday night.
When the officers approached the group, they ran away in all directions. Two officers chased one person that appeared to be carrying a shotgun. Fearing for his safety and that of the public, an officer shot the person once in the leg.
The person continued to run but was captured shortly after the shooting. They were taken to the hospital for non-life threatening injuries.
After the area was stabilized, the rest of the Gang Enforcement team searched the area and found several handguns and an assault weapon that were dumped.
Multiple Sacramento area agencies are working together on this investigation.