This is an archived article and the information in the article may be outdated. Please look at the time stamp on the story to see when it was last updated.
RANCHO CORDOVA -- The Sacramento County Division of Public Health is searching for a woman who picked up a rabies-infected bat.
A security picture was taken last Wednesday after the woman left the Rancho Cordova Target on Olson Drive.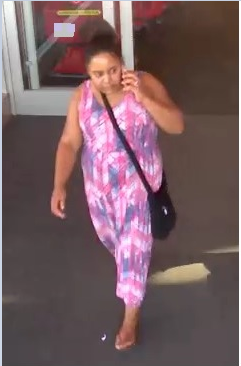 According to the Division of Public Health, the woman found a dying bat near the store. So, she placed the bat in a Starbucks cup before bringing it into the store and giving it to two employees.
A test on the bat came back positive for rabies, according to the Division of Public Health.
Health officials say they are not concerned about the employees because the earliest rabies symptoms can show is after about 10 days, plenty of time for them to receive a vaccine. The bat bit one of the Target employees, who has now received a rabies vaccination. The other employee has also been treated.
"Once you show signs, whether it's an animal or a human being, it's almost uniformly fatal," said Dr. Peter Beilenson, the director of the Sacramento County Department of Health Services.
But officials have not been able to track the woman down and it has now been eight days since she carried that bat into the store.
"You want to make sure she gets in and gets the shots and gets treated appropriately," Beilenson said.
If you know the woman in the surveillance photograph you can call the Division of Public Health at 916-875-5881.