This is an archived article and the information in the article may be outdated. Please look at the time stamp on the story to see when it was last updated.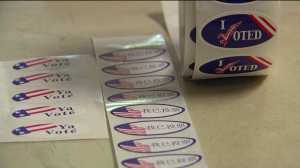 SACRAMENTO –
For the first time ever, Californians can register to vote online.
Senate Bill 397 took effect on January 1, 2012 to authorize the Secretary of State's office to provide online voter registration. Registration became available on Wednesday.
The deadline to register online for the November election is the same as paper registration: October 22.
Californians need to provide their date of birth, Social Security number, and California driver license or identification card number.
The Secretary of State's office uses the Department of Motor Vehicles database to verify applicants' identities.
To register online, click here.