This is an archived article and the information in the article may be outdated. Please look at the time stamp on the story to see when it was last updated.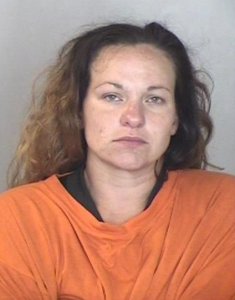 OROVILLE — Police arrested a woman Sunday who kidnapped a relative's 1-year-old from their Oroville home.
In a phone call to the Oroville Police Department, Sgt. J. Hooks reports a mother could be heard screaming that her child had just been taken from her Montgomery Street home around 1:30 a.m.
The police department would only refer to Gloria Kelly, 29, as a distant relative of the mother who told police that she was sleeping when she awoke to her 1-year-old's cries.
Kelly had gotten into the home in the middle of the night. At first, the mother told police that Kelly was trying to help sooth the child, but walked out of the residence with the 1-year-old in her arms.
When the mother tried to get her child back, Kelly punched her, according to Sgt. Hooks.
Family members and citizens went along with officers to the bike path near the Feather River, where Kelly was seen running away with the 1-year-old. The child's father quickly found the two near Bedrock Park and Kelly disappeared from the area.
Around 3 a.m., Kelly was seen near Rotary Park and later found in an alley off of Montgomery Street, less than a mile from the residence where she took the child.
Kelly was booked into the Butte County Jail and her bail has been set at $550,000.