This is an archived article and the information in the article may be outdated. Please look at the time stamp on the story to see when it was last updated.
FAIRFIELD — Two people were arrested after police in Fairfield say 10 kids were rescued from "horrible" living conditions.
According to the police department, officers returned a missing 12-year-old boy to a home on Fieldstone Court on March 31. The officers investigated inside the home, citing health and safety concerns.
Investigators say nine other children, ranging in age from 4 months to 11 years old, were inside the home, living in conditions officers described as "squalor" and "unsafe."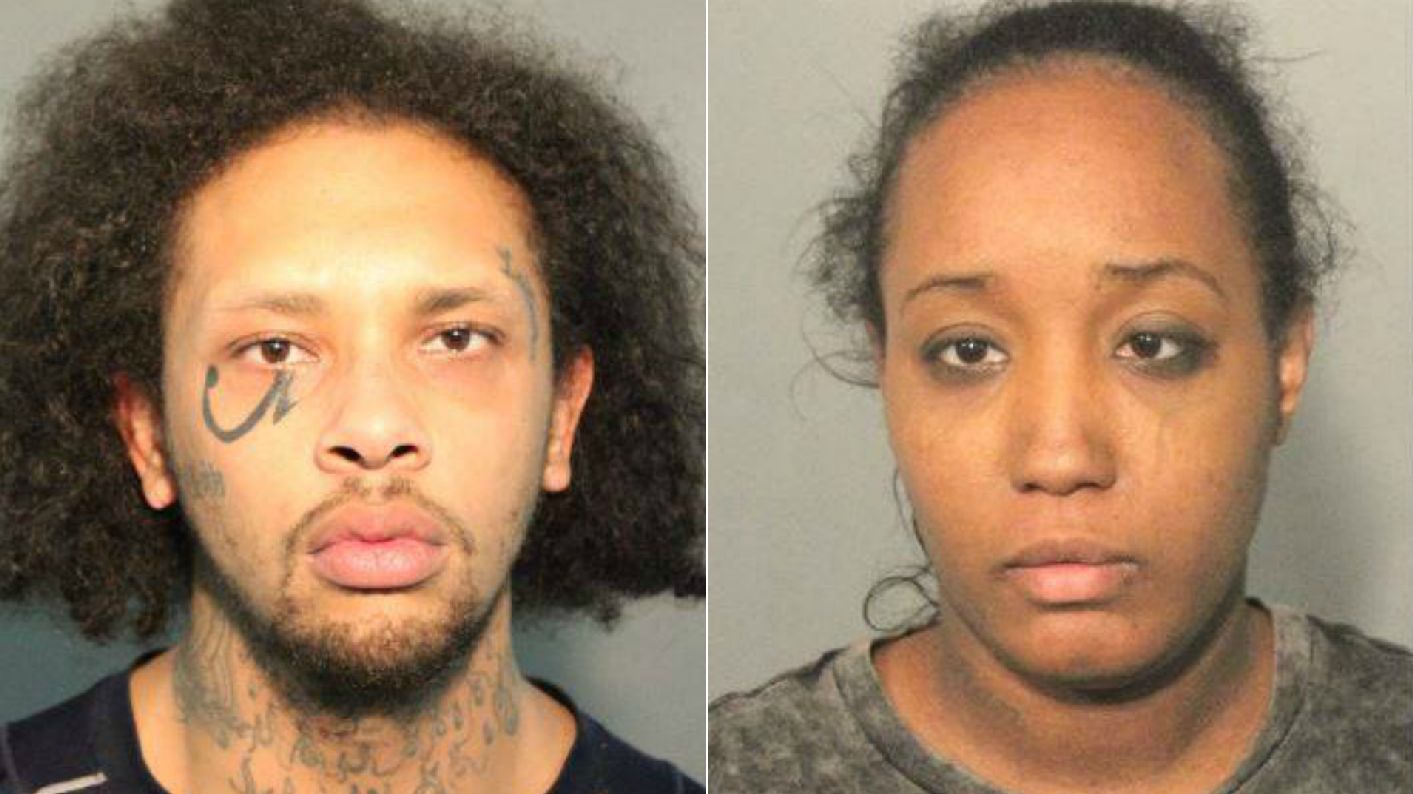 "And we love you so much," said the children's mother, 30-year-old Ina Rogers. "I can't talk to you right now but babies, if you see this, your mommy loves you. Every day I am working for you, OK?"
Rogers is now out on bail and sent the message to her 11 kids, who have been taken away from her and her husband, 29-year-old Jonathan Allen.
"Garbage and spoiled food on the floor. Animal and human feces and a large amount of debris making areas of the house unpassable," said Fairfield Police Lt. Greg Hurlbut.
Rogers claims that mess came from her tearing the house apart to look for her son. At that point, Rogers' children were taken by child protective services and she was arrested for neglect and abuse.
During the following six weeks, investigators say the kids started to open up about how Allen was treating them. The allegations against the two parents, based on statements the kids made to other relatives now caring for them and to investigators, go back to 2014.
Chief Deputy District Attorney Sharon Henry says there were "incidents of torture" uncovered when officials began speaking to the children.
"The children described incidents of intentional abuse, resulting in puncture wounds, burns, bruising and injuries consistent with being shot with a pellet gun or a BB gun," Hurlbut said.
On Friday, officers arrested Allen, charging him with nine counts of felony torture and six counts of child abuse. He is being held on $5.25 million bail.
"That's why this is absolutely crazy," Rogers said. "He was the nice guy. He was the one playing video games with them when I'm telling them, 'We need to clean up and do chores.'"
The children were homeschooled and all slept in the same room. Neighbors say they rarely, if ever, saw them outside.
"No, not at all and our house literally butts up from that court area, and I think we would have heard them. We would have seen them," said neighbor Debra Garren.
Rogers allowed FOX40 to see the conditions inside her home but she claimed the mess was made by the police department when they arrested Allen.
"They tore up everything and I haven't had time to clean it because I've been back and forth to work. I work graveyard, so," Rogers said.
But officers say the conditions between their first visit in March and their second visit on Friday had not improved.
"So objects were obviously, probably moved while conducting that search but that was not the basis for the charges regarding the environment the children were in though," Hurlbut said.