This is an archived article and the information in the article may be outdated. Please look at the time stamp on the story to see when it was last updated.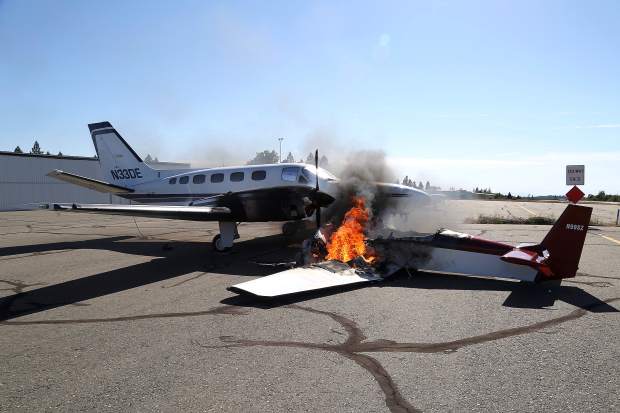 NEVADA COUNTY — Flames ignited after a plane crashed into another plane at the Nevada County Air Park.
The other plane was reportedly parked at the time.
The crash started a fire, which was knocked down by firefighters.
The pilot of the plane was transported with injuries.
The incident remains under investigation.