This is an archived article and the information in the article may be outdated. Please look at the time stamp on the story to see when it was last updated.
WEED-
Police have arrested a man suspected of starting the Boles Fire, which destroyed at least 150 homes in the city of Weed.
Officers say 24-year-old Ronald Beau Marshall had been identified as a person of interest early on in the investigation.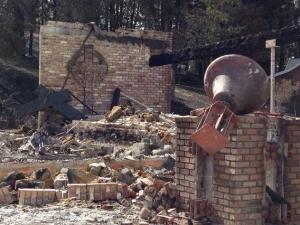 Between Sept. 15 and Sept. 20, the Boles Fire burned 479 acres and 150 homes.
Marshall was booked into the Siskiyou County Jail on charges of arson of an inhabited structure or property, arson of a structure or forest and arson of property of another. His bail was set at $250,000.