This is an archived article and the information in the article may be outdated. Please look at the time stamp on the story to see when it was last updated.
MODESTO — The Modesto Police Department reports that Thursday they located and arrested the man suspected of breaking into multiple Modesto schools.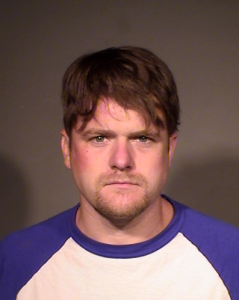 The burglaries started late last year, according to Detective Jamie Demings of the Modesto Police Department. Since then, around 40 Modesto schools and other, unidentified locations have been burglarized.
Detective Ray Bennett arrested Jacob Snavely, 32, after leading an investigation into the recent burglary at Chrysler Elementary School on Conant Avenue.
Evidence gathered at the school tied Snavely to the other break-ins and eventually led Bennett to Snavely's location on Johnson Avenue.
Snavely has been booked at the Stanislaus County Jail on suspicion of burglary and a probation violation.