This is an archived article and the information in the article may be outdated. Please look at the time stamp on the story to see when it was last updated.
LODI — Two suspects have now been arrested in connection to a shooting that took the life of a Lodi man.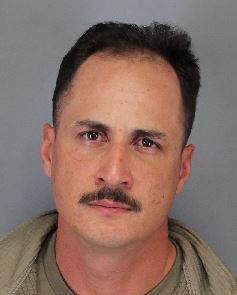 While sitting in a car in front of his home last Friday night, Ruben Rodriguez was shot and later died from his wounds. His family told FOX40 they believe the shooters mistook Rodriguez for someone else.
Just three days after the shooting death of 31-year-old Rodriguez, a 17-year-old suspect from Woodbridge was arrested. He was booked into Peterson Juvenile Hall.
The Lodi Police Department reports 29-year-old Steven Vallejo was arrested Wednesday near Highway 99 and Mariposa. He has been booked into the Lodi City Jail for his connection to the deadly shooting.
Both suspects have been charged on suspicion of murder and attempted murder, according to the police department.