This is an archived article and the information in the article may be outdated. Please look at the time stamp on the story to see when it was last updated.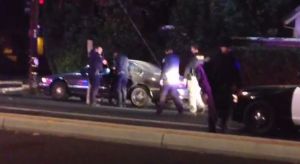 SACRAMENTO-
Sacramento Police arrested a woman after a slow chase through the streets of north Sacramento Thursday night.
Officers say they tried to make a traffic stop near Del Paso Boulevard and El Camino Avenue, but the driver did not stop – even for lights or sirens.
Halfway through a slow chase, police say officers backed off a little and went into "surveillance mode."
Finally, officers say the woman stopped at the intersection of Fulton and Northrup Avenue and police were able to take her into custody.
Police say the woman will be booked on a felony charge of evading police.