This is an archived article and the information in the article may be outdated. Please look at the time stamp on the story to see when it was last updated.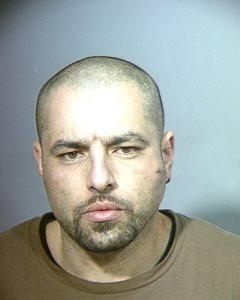 MODESTO-
Modesto Police say a business owner used a suspected burglar's own 2×4 to detain him until officers arrived.
Officers say 32-year-old Ildefonso Herrera broke into a business along McHenry Avenue early Tuesday morning.
The business owner said he was told by his alarm company that the alarm was going off. When he got there, he saw that the lights were out and a man was standing in the doorway.
Investigators say the man chased Herrera into the building with a 2×4 that the suspected burglar had dropped. Cornered, police say Herrera tried to attack the business owner with a screwdriver in each hand. Instead, the man hit Herrera with the 2×4, according to investigators.
Herrera was later booked for assault with a deadly weapon, attempted burglary possession of a controlled substance, attempted burglary, possession of stolen property and possession of forged identification.