This is an archived article and the information in the article may be outdated. Please look at the time stamp on the story to see when it was last updated.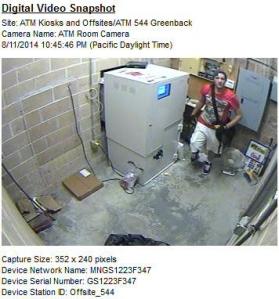 CITRUS HEIGHTS-
Does this man look familiar? Citrus Heights Police hope he does.
He was caught on camera at the Golden 1 ATM along Greenback Lane and Fountain Square Drive.
Police say the man was trying to break into to the ATM, but there is no word that he actually succeeded.
But he did succeed in getting his picture taken around 10:45 Monday night.
Anyone with information is asked to call Citrus Heights Police, at (916) 727-5500.