This is an archived article and the information in the article may be outdated. Please look at the time stamp on the story to see when it was last updated.
DAVIS-
Police officers recovered meth and loaded sidearms from a house on L Street in Davis and Reddick Road in Dixon.
According to the City of Davis Police, Davis officers from the S.A.F.E. Unit along with Davis police detectives severed search warrants at the two locations.
They arrested 43-year-old felon Raymond Cooper, a Davis resident, for posession of methamphetamine, for illegally possessing an armed gun, and child endangerment.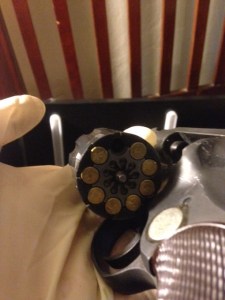 Cooper was booked at the Yolo County Jail