This is an archived article and the information in the article may be outdated. Please look at the time stamp on the story to see when it was last updated.
CERES — A Ceres man has been arrested after investigators say he pretended to be a San Joaquin County sheriff's deputy to search two massage businesses.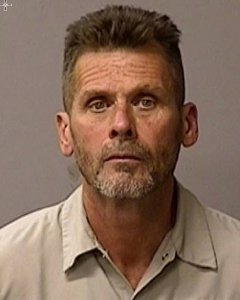 Police say the man showed up to a Vintage Massage on Dale Road. Witnesses reported the man was wearing a uniform shirt and walked right past employees to search through cabinets. He left without saying anything, investigators said.
Investigators learned the man had visited a different Vintage Massage, on McHenry Avenue, a day earlier. He also wore the uniform shirt and searched through rooms, deputies said.
Officers say they recognized the man as someone they encountered in February — 52-year-old Doyle Swarm. Investigators searched Swarm's home in Ceres and found the shirt witnesses said he wore while searching the businesses.
Swarm was arrested and booked into jail for impersonating an officer.