This is an archived article and the information in the article may be outdated. Please look at the time stamp on the story to see when it was last updated.
VALLEJO-
The Vallejo Police Department has announced they currently have no evidence to support Denise Huskins' claims that she was kidnapped. The FBI offered to fly her up to Northern California in a jet for interview, and at this time police have been unable to contact either Ms. Huskins or her family members.
It was reported earlier today that Huskins was located in Huntington Beach in Southern California at around 10:30 a.m. She spoke with an officer of the Huntington Beach Police Department rather briefly. At the time, police believed she was going to be cooperative and speak with investigators on the case.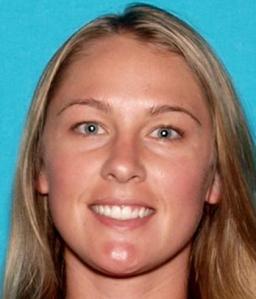 Police say through family members, Huskins promised to meet with detectives in the Vallejo Police Department to fill in the blanks and resolve the confusion surrounding her disappearance. This is when Vallejo Detectives and the FBI arranged for a jet to bring her back up north for an interview.
Denise Huskins has since retained an attorney and detectives do not know her whereabouts.
Police say there is currently no evidence to support the claims that this was a stranger abduction, or an abduction at all. Given the facts that have been presented thus far, police say they believe the event appears to be an orchestrated one, and not a kidnapping.
Police will continue to look at any and all evidence, and thanked the 40+ detectives and over 100 support personnel who helped in the search and investigation.
If evidence indicates that either Huskins or Quinn have committed a criminal act, the Vallejo Police Department will request either state or federal charges.