This is an archived article and the information in the article may be outdated. Please look at the time stamp on the story to see when it was last updated.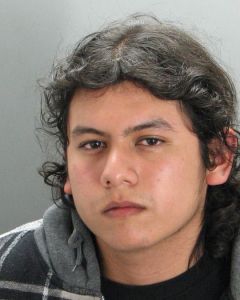 STOCKTON-
Investigators need help to find a 21-year-old man they believe shot and killed a store clerk after stealing beer.
Back in November, two men walked into Paisano's Market in Stockton and took two cases of beer. The men returned about 30 minutes later; one of the men ran up to the front of the store and fired multiple rounds, hitting Paisano's owner, Ali Awnallah.
Stockton Police have identified 21-year-old Richard Alcaraz as one of the men, and there is a warrant out for his arrest for homicide. Investigators say Alcaraz should be considered armed and dangerous.
Anyone with information about the shooting on November 17th should call Stockton Police at (209) 937-8323 or Crime Stoppers at (209) 946-0600. Callers can remain anonymous.