This is an archived article and the information in the article may be outdated. Please look at the time stamp on the story to see when it was last updated.
STOCKTON --
A 28-year-old man is dead after Stockton Police say he assaulted a woman, led them on a dangerous chase in a stolen vehicle, and attempted to hit officers with the car.
"They saw this man attacking this woman so they were just doing their jobs and basically went to stop it," Stockton Police Officer Joe Silva said.
Silva told FOX40 two Stockton police officers witnessed the man, later identified as Kenneth Garcia, violently assaulting the woman in that stolen vehicle near Pershing and Rosemarie. When officers approached the vehicle, Silva said Garcia sped away, leading police on a dangerous chase.
"It got so dangerous because the suspect got on I-5 in the wrong direction, so the officers terminated the pursuit," Silva said.
Police spotted Garcia again off the freeway and resumed the pursuit. It eventually came to an end in a residential neighborhood near Delano Avenue and Calariva Drive. Silva said when officers approached the vehicle, the suspect drove directly at two separate officers, an action that constituted assault with a deadly weapon. Silva confirmed the two officers fired multiple rounds at Garcia. He was transported to a hospital where he later died.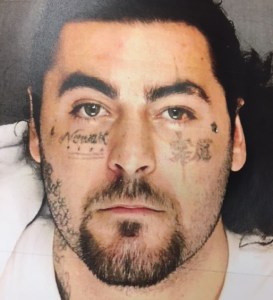 "He was swerving in their direction, trying to hit officers, with what turns out to be a stolen vehicle," Silva said.
Neighbors told FOX40 they feel the officers were justified using deadly force.
"Basically he didn't try to stop the car, he tried to run over the cop," neighbor Brandon Jaggars said. "I heard them say stop the car."
"It escalated somewhere else and ended here. What if it would have continued on? Who knows how many other people, how many officers could have been injured? We're out here at this time walking our kids around the block everyday," neighbor Rochelle Mesa said.
"For something like this to happen here is very unusual even to have gunfire and car chases it totally out of the norm. That's why we don't even know what to do," neighbor Mike Halliwell said.
Silva said the woman who was reportedly being assaulted remained in the car throughout the pursuit and was not injured during the shooting. Stockton Police were questioning her to determine exactly how she knew Garcia.
Police later determined that Garcia was on post-release community supervision on gun-related charges.