This is an archived article and the information in the article may be outdated. Please look at the time stamp on the story to see when it was last updated.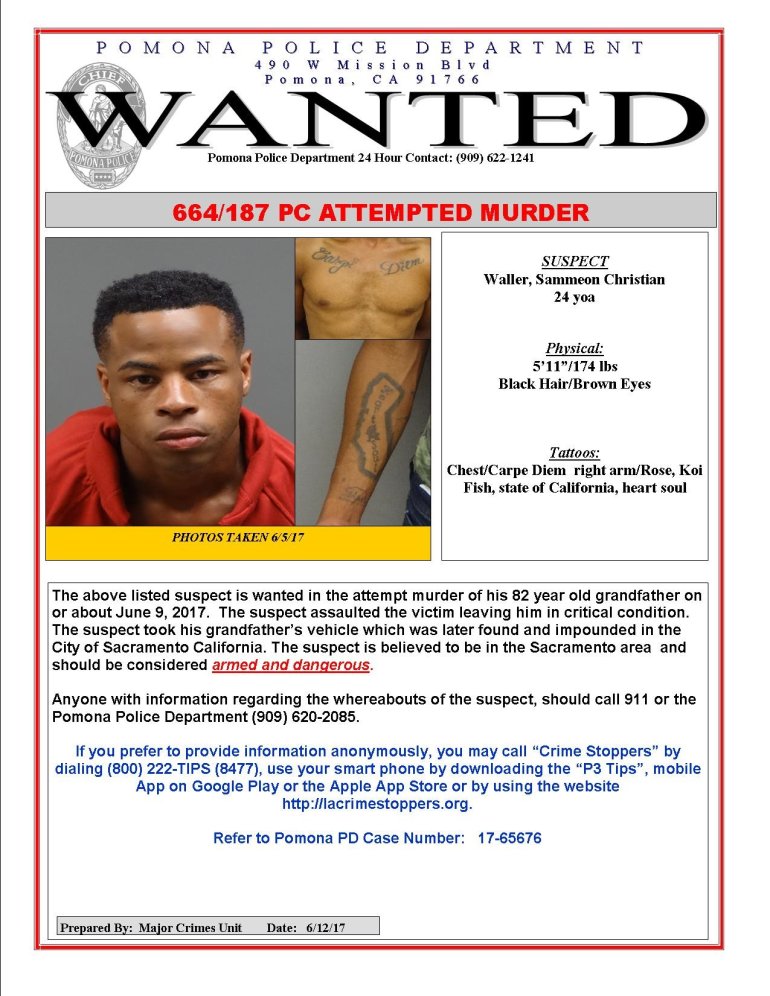 SACRAMENTO — A 25-year-old man wanted in connection to an attempted murder in Pomona was found in Sacramento Saturday morning, police confirmed in a statement.
Authorities in Pomona got word Saturday that the suspect, Sammeon Christian Waller, was spotted in a Sacramento neighborhood. Police later located Waller and took him into custody.
Waller is accused of assaulting his 82-year-old grandfather, Robert McPherson, on June 9, at his Pomona home, according to police.
When police found McPherson, he was on the ground bleeding and suffering from major head trauma. He was then transported to an area hospital in extremely critical condition.
McPherson had an active restraining order against his grandson at the time of the attack.
Waller allegedly took his grandfather's vehicle after the attack. The vehicle, a 2003 silver Honda Odyssey, was later found and impounded in Sacramento, police said.
Waller is currently being held by Sacramento police on an arrest warrant. According to Pomona police, arrangements are being made to transport the man back to Los Angeles County.