This is an archived article and the information in the article may be outdated. Please look at the time stamp on the story to see when it was last updated.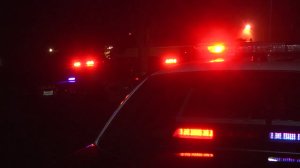 STOCKTON—
In addition to investigating the shooting death of a 53-year-old man along Flora Street, police are also looking into another shooting that proved deadly.
Officers showed up near Manchester Avenue and El Monte Street a little after 8:30 p.m. Saturday after getting a call about a shooting.
At the scene, the officers found one man who was shot multiple times.
That man was taken to the hospital where he later died, police say.
Investigators are still looking into the incident.