This is an archived article and the information in the article may be outdated. Please look at the time stamp on the story to see when it was last updated.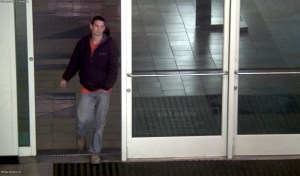 SACRAMENTO-
Sacramento Police say a man tried to steal a woman's car at gunpoint last week in the Arden Fair mall parking lot.
The woman was approached shortly after 9 p.m. when police say the man pulled a gun and demanded her keys. The man was scared away when the woman screamed.
Officers released a surveillance photo of the man they suspect in the carjacking attempt.
Anyone with information is asked to call Sacramento Police at (916) 264-5471.