This is an archived article and the information in the article may be outdated. Please look at the time stamp on the story to see when it was last updated.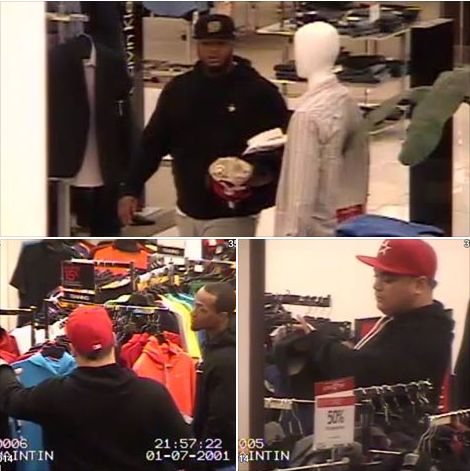 TRACY-
They may have gotten away from police, but three men didn't get away from surveillance cameras.
Tracy Police say the men in the photos to the left took items from a Macy's store in January. Loss prevention officers approached them, but the men reportedly assaulted the officers and drove away from the store.
The suspects drove off in a black Chevrolet Cobalt with California licenses plate #5ZOB624.
Anyone with information about who these men are can make anonymous tips through Tracy Crime Stoppers, TracyCrimeStoppers.com, or by calling (209) 831-4847.