This is an archived article and the information in the article may be outdated. Please look at the time stamp on the story to see when it was last updated.
DAVIS — Police are looking for a man who snuck into a women's restroom Monday afternoon and filmed someone before running off.
Unbeknownst to Liz, who did not want to provide her last name, the man went into the women's restroom and when she heard someone rustling around in the stall next to her she looked down.
"And there was a person holding a GoPro, pointed up towards me and I kinda went ballistic. I'm like, 'What the heck is that?'" Liz told FOX40.
The man was caught on store surveillance trying to slip past Liz in the bathroom. But she began pushing him back inside, trying to hold him in the doorway until help arrived.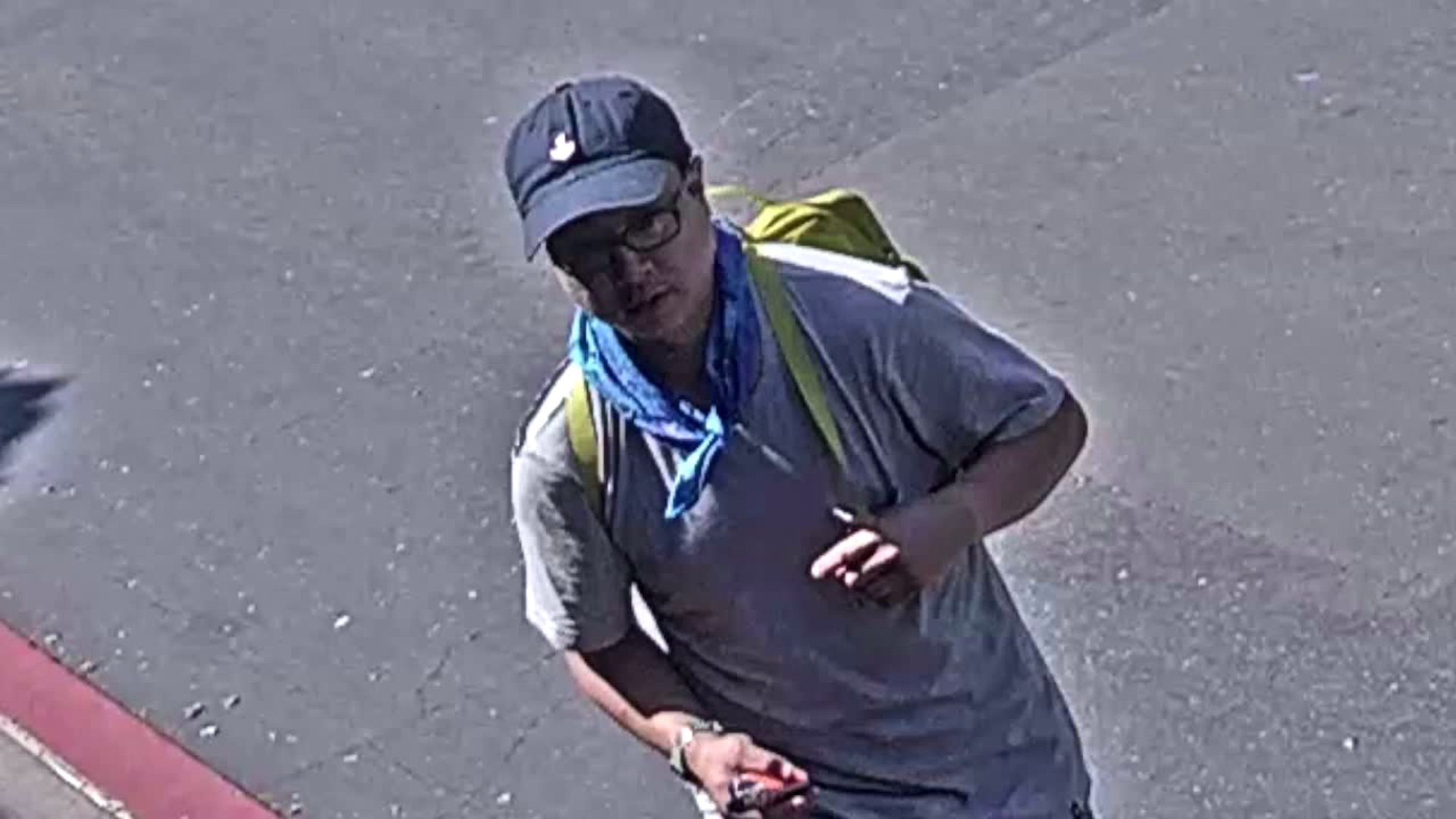 Liz was very vocal about the man who had been filming her. She alerted customers and employees in the store and asked for help.
"So a struggle ensued. I tried to keep him in the door, thinking someone might come in but no one was helping me and he scrambled away from me and went out the front door," Liz said.
One employee is seen on surveillance video trying to stop him and a few people follow but the suspect was able to get away.
He was seen running right past the produce and into the parking lot. Police say he got into a white SUV with a black Thule container on top. They believe it's an early or mid-2000s Ford Escape.
"He's going to be caught," Liz said.