This is an archived article and the information in the article may be outdated. Please look at the time stamp on the story to see when it was last updated.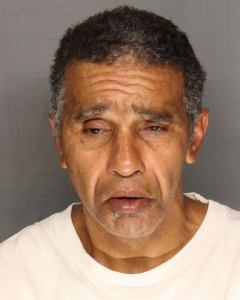 STOCKTON—
A 52-year-old man was arrested after a probation search of his home Monday night uncovered a stash of hard drugs.
According to Stockton Police, officers showed up to a home N. Sierra Nevada and Acacia Streets a little before 10 p.m. to do a probation search. Seeing the officers, the resident tried to run but was soon caught and detained.
On the man, who police have identified as William Stoutt, officers soon found 1.30 grams of crystal meth, 9.33 grams of rock cocaine and 8.4 grams of heroin packed and ready to hit the streets. Over $1,400 in cash was also found on Stoutt.
Officers soon found more drugs in Stoutt's home, including 56.68 grams of heroin, 10.5 grams of rock cocaine, .54 grams of powder cocaine and 9.57 grams of crystal meth packed and ready to be sold.
Stoutt was arrested and now faces numerous drug charges. He is being held at San Joaquin County Jail on $300,000 bail.