This is an archived article and the information in the article may be outdated. Please look at the time stamp on the story to see when it was last updated.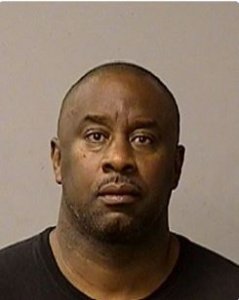 STOCKTON — The Stockton Police Department arrested the city's fire chief Thursday at City Hall.
Turlock's police chief reports his department launched a domestic violence investigation involving Stockton Fire Chief Erik Newman.
He was arrested and turned over to Turlock officers. Newman will be booked into the Stanislaus County Jail on suspicion of felony domestic violence, according to the Turlock police chief.
The arrest stems from a report filed Saturday that claims Newman injured someone who used to live with him along Visions Drive in Turlock.
The city manager has placed Chief Newman on administrative leave.
Details surrounding the investigation are unknown at this time. Stockton Firefighters Local 456 says the arrest comes "as a surprise to our membership."
Mayor Michael Tubbs' office released the following statement in response to the arrest:
We take these charges seriously and are awaiting to learn more from (Turlock) officials. Chief Newman is set to retire on July 1st and a transition plan is in place. We will work to ensure that the hardworking individuals of our fire department continue to have the leadership needed to serve our city.
Meanwhile, Newman's attorney Albert Ellis denies the allegations.
"From Eric's perspective, we do not feel there's credibility to the allegation of domestic violence," he said.
Newman's neighbors were also in disbelief Friday.
"It's a shock, because he seems like really nice, we just say hi and bye," neighbor Talitha Adamcadh said. "He doesn't seem like a scary guy."
Newman has since bailed out of jail. He was expected to retire by the end of this month after serving as fire chief for the past four years, and join the San Francisco Department of Emergency Management.
A spokesperson for the department said they are aware of Newman's arrest.