This is an archived article and the information in the article may be outdated. Please look at the time stamp on the story to see when it was last updated.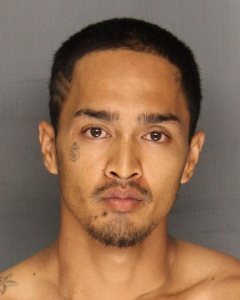 STOCKTON—
Police in Stockton say they have arrested a man not only suspected of stealing a car, but who's also linked to several armed robberies over the past month.
Officers on patrol just before 10 a.m. saw a stolen car driving recklessly, crashing twice near Cherbourg and Courtney Ways.
Eventually, the driver ditched the car near Gareth Circle and ran, leading officers on a short chase.
The man, 30-year-old Lay Keo, was eventually found hiding in a garage along Gareth Circle. A police K-9 helped in taking Keo into custody, police note.
Keo has been linked to at least two armed robberies in the north area of Stockton over the past month. He is also a documented gang member, police say.
Before being booked at San Joaquin County Jail, Keo has been taken to a hospital for treatment of dog bites. He is facing two counts of robbery, auto theft and resisting arrest, among other charges.