This is an archived article and the information in the article may be outdated. Please look at the time stamp on the story to see when it was last updated.
RANCHO CORDOVA-
An investigation into sales of a drug similar to the "date-rape drug" in Roseville led officers to a home in Rancho Cordova, confiscation of items looking like massage oil and the arrest of three people.
Roseville detectives were looking into regional sales of the synthetic narcotic drug, that gave people similar effects as the so-called "date-rape drug" GHB. The drug was cited often, according to police, in sexual assaults, DUIs and overdose cases.
According to Roseville Police Lieutenant Josh Simon, a water bottle cap-full could cause someone to black out.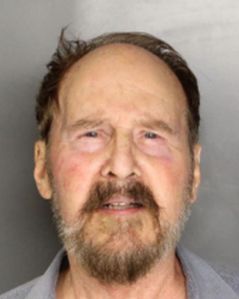 Their investigation led to a home in Rancho Cordova, and on Dec. 9 officers served a search warrant.
Inside, they found a large quantity of the drug, disguised as and sold under the guise of massage oil.
They also found more than $20,000 in cash, firearms, meth and other signs of drug trafficking.
A large quantity of the drug was also found at a secondary, related location.
Simon says the total amount of GHB found, 22 gallons, is the largest amount his department has ever seized.
Officers arrested Michael Manoff, 74, Corrina Day, 42, and David Culfa, 40, all of Rancho Cordova.
They face various drug charges.